Through one-stop-shop services set up as part of the EU-funded BAPAURA project (partnered by AURA-EE) municipalities in the Auvergne-Rhône-Alpes region are gaining access to tools and knowledge to ensure that building renovations achieve their maximum potential for energy efficiency.
The project is managed by Marie Jeanmougin, whose engagement in the project was recognised as a key factor in its success and expected replicability in France and Europe. Jeanmougin, 30, was nominated as one of three finalists for the prestigious EUSEW Young Energy Trailblazer Award.
The BAPAURA project will see up to 144 buildings in small localities in the Auvergne-Rhône-Alpes region undergo deep energy retrofits in the next year, generating more than 7.8 GWh/year of energy savings, the equivalent of removing 1,191 vehicles from the road for a year, and representing investments totaling €23.7 million.
As the BAPAURA project manager, Marie, who earned her degree in energy engineering in 2014, is responsible for a range of tasks. She works with the project partners to help them develop the best tools, organise training sessions, and exchange know-how within the network. She creates a stimulating, sharing environment that allows partners to co-create new methods and tools, making these resources immediately available to all stakeholders. Her engineering background has helped her to work smoothly alongside the technical partners involved in the project.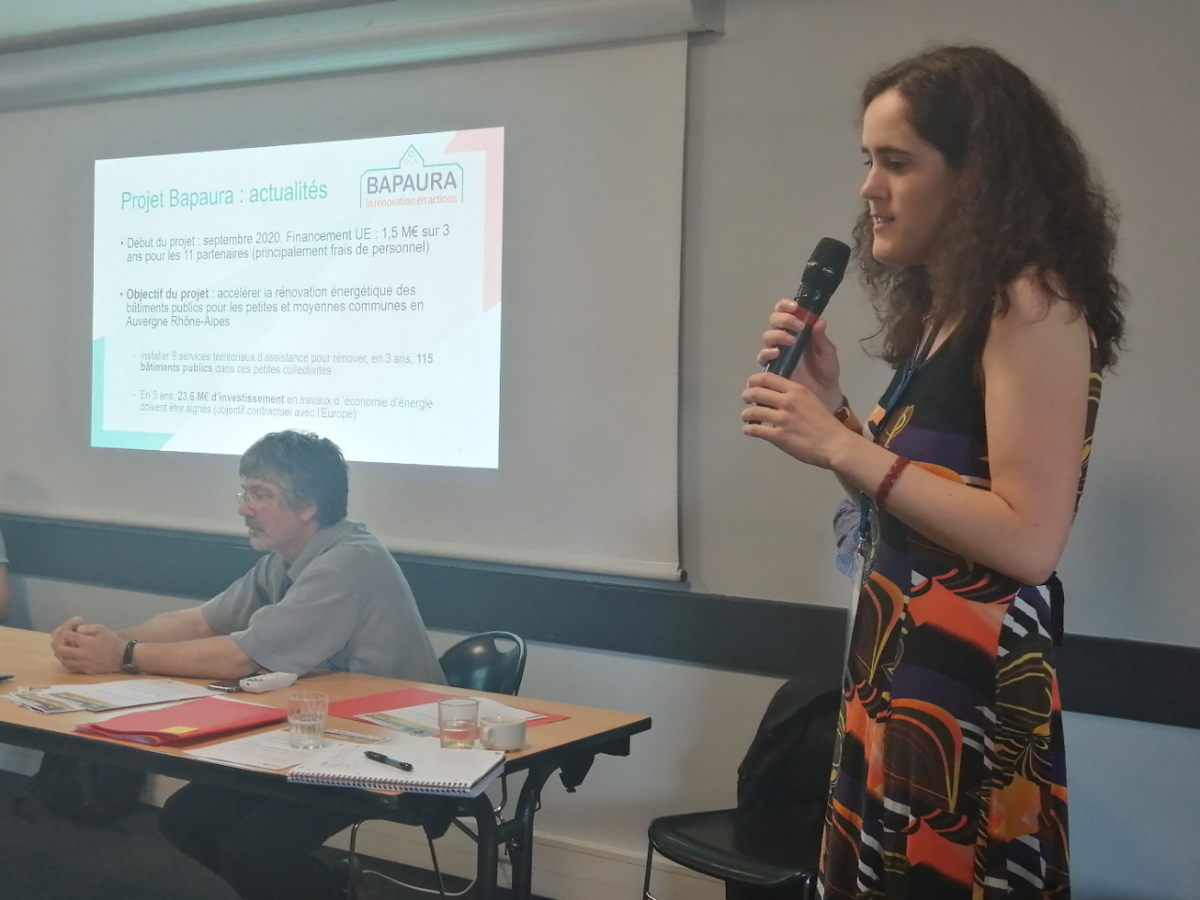 Renovating buildings in small and mid-sized municipalities can be challenging due to a lack of access to information and tools. BAPAURA provides the technical, financial and legal tools to support municipalities in fulfilling the savings potential of every renovation project. To date, the project has successfully brought 11 other territories onboard, covering 25% of France. A project capable of bridging such a gap was long overdue, and now the renovation of buildings can be adequately supported for many years to come. ​
As the single largest energy consumer in the EU, buildings account for about 40% of the EU's energy consumption and 36% of its greenhouse gas emissions. Building renovations for energy efficiency are therefore crucial to meeting European energy and climate goals. The project, which is funded under the EU's Horizon 2020 programme, responds to the EU's goal of secure, clean and efficient energy and its Renovation Wave Strategy that sets out to at least double renovation rates in the next ten years. Such actions are delivering on the European Green Deal, and more urgently, supporting the REPowerEU Plan to accelerate the clean energy transition and increase Europe's energy independence.
Cast your vote for Marie Jeanmougin at the EUSEW Awards!
After reading about Marie's story and her contributions to the European energy transition, we are sure you'll join us in voting for her at the EUSEW Awards! Vote for Marie Jeanmougin for the EUSEW Young Energy Trailblazer Awards today – voting closes soon!